In time for Temple Beth Emeth's Shofar Service on Sept 19, the TBE Giftshop has purchased a limited number of Kosher shofars for you to purchase.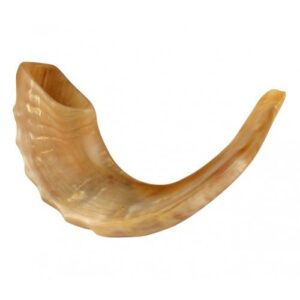 The classic Rams horn shofar traditionally blown in synagogues comes in a range of colors from black to beige or light brown.
The Yemenite shofar is made from the horn of the kudu antelope and is also Kosher
Select from:
These shofar are made in Israel, under the supervision of a Chief Rabbinate. They are polished, attractive, and are examined and tested for sound and quality. They are non-scented and come along with proper Rabbinate certification.
The shofars are sold with a blower's guide and there are videos on YouTube that also show how it is done.
We are hoping to receive our shofars before the end of the month. We will contact you when they come in. They can be picked up on site starting one hour before the Shofar service on 9/19 or by appointment with Trina [email protected]
Note: We are told the larger the shofar, the easier it is to blow, so we have purposely not selected any "small" shofars.
Due to Covid-19, our handmade offerings or items from the Estate Sales can be picked up at a specified delivery point. Contact Hillary, [email protected].
If you need delivery of shofars, candles, or honey, contact Trina, [email protected]
If we should sell out within the first week, we will try to reorder if there is a demand and we can receive them before the holidays.